Company Overview
Proudly based in Calgary, Canada, WDS Solutions combines unparalleled industry experience with a world-renowned reputation for quality to provide our customers industry leading production testing, data acquisition, and reporting software, along with top tier customer service and support.

Alex Berze, President of WDS Solutions, is the original creator and author of FAST Fieldnotes, and has over 25 years of production testing software development expertise. WDS Solutions was founded by Mr. Berze in 2012 after spending the last 20 years at Fekete Associates as Director of Software Development. Alex set out to write the most robust and innovative production testing software package available in the market.

After two years of rigorous development, WDS Solutions has its first commercial launch of WDS DashBoard. He has assembled a team of programmers, QA testers, technical support, and sales who each have years of experience in the production testing software industry.
AT WDS Solutions, our number one commitment is to provide world-class customer service to all clients and customers. We provide 24/7 global technical support to clients, operating under the mantra, "We work, when you work".

WDS Solutions offers a full portfolio of oilfield pressure and temperature sensors, as well as a full accompaniment of real-time data acquisition and data logging software, and world-wide data streaming services. We provide custom software development for clients whose specific needs require special attention to detail, as well as additional features, functions, and support.

Our goal is to expand the scope of our business from the Canadian oilfields, to the United States, Australia, and Middle East. We want to provide our clients ongoing top-quality service and support. We aim to increase market share domestically and internationally. We play an integral role in modernizing the Canadian Production Testing industry, by way of moving companies away from traditional testing methodologies towards real-time data acquisition and data streaming.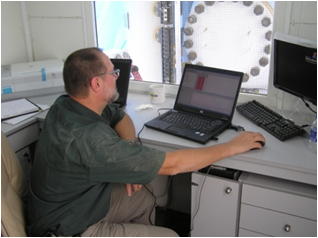 Experience & Expertise
Our team at WDS Solutions has unparalleled expertise in the production testing software industry. President, Alex Berze, has built SCADA and data acquisition systems in Australia, Saudi Arabia, Canada, the Gulf Coast, to name a few.